Maribyrnong Skip Bin Hire
We provide skip bin hire 6 days a week – Monday to Saturday.  You can rely on us for competitive pricing and hassle-free delivery and pick up.  To get a quote or book a bin, give us a call on 0434 286 307 or use the booking form below.
When you need to hire a skip bin, make Skip Bins Plus your first call! We're looking forward to helping you with your clean-up.
Competitive Pricing
2m³,  3m³,  4m³,  6m³,  8m³,  12m³  &  18m³ Skip Bins
Delivery Monday-Saturday
Helpful, Friendly Team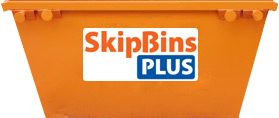 Servicing Brimbank Suburbs
An addition council permit fee of $40 will apply for placement on road or nature strip in Brimbank.
What you need to know
JoeSimmonds
2018-02-01T00:57:54+11:00
Standard skip bin hire period is 1-3 days.
We accept cash or credit cards. Payment is to be made at the time of delivery.
We also access bank deposits. These must be deposited prior to delivery.
Skip bins must not be filled above the rim. Overfilled bins will be charged accordingly.
Bins filled with hazardous or inappropriate materials will be charged accordingly.
Skips placed on the road or on a nature strip are subject to council approval and additional costs apply. Prices for council permits are listed on our Service Areas page.
Additional fees apply for mattresses & bed bases ($40 each),  vehicle tyres ($20) and vehicle tyres with rims ($30).
Please note that payment by credit card incurs a 2% merchant fee (not for savings or cheque accounts)
Mattress disposal is an additional $50 per item, regardless of size.
More info on skip sizes
JoeSimmonds
2018-07-19T12:15:29+11:00
2m³ Mini Skip Bins
The 2m³ skip is ideal for smaller clean ups and residential property clearance.
Capacity: 2 cubic meters – 8 wheelie bins or 2 regular box trailers
Maximum Weight: 300kg (for General Waste category)
Bin dimensions: 1.9m long x 1.6m wide x .90m high
3m³ Mini Skip Bins
The 3m³ skip is ideal for residential clean ups and smaller commercial clean ups
Capacity: 3 cubic meters – equivalent to 12 wheelie bins or 3 regular box trailers
Maximum Weight: 450kg (for General Waste category)
Bin dimensions: 2.5m long x 1.6m wide x .95m high
4m³ Mini Skip Bins
The 4m³ skip is ideal for small construction sites and renovations or larger scale property clearance
Capacity: 4 cubic meters – equivalent to 16 wheelie bins or 4 regular box trailers
Maximum Weight: 600kg (for General Waste category)
Bin dimensions: 3.3m long x 1.6m wide x .95m high
6m³ Mini Skip Bins
The 6m³ skip is ideal for construction sites and renovations or larger scale property clearance
Capacity: 6 cubic meters – equivalent to 24 wheelie bins or 6 regular box trailers
Maximum Weight: 900kg (for General Waste category)
Bin dimensions: 3.7m long x 1.6m wide x 1.3m high